In an increasingly connected and globalised world, the way we work and live is undergoing a significant transformation. The digital era has given way to new work possibilities that transcend conventional borders, and in this context, Spain stands as an attractive destination for professionals and entrepreneurs looking for a stimulating and diverse environment in which to carry out their work activities.
The digital nomad visa in Spain is presented as an open door to a lifestyle that combines professional excellence with the cultural richness and quality of life that this country offers. In this text, we will explore the requirements and documentation needed to access this visa, as well as its duration and the opportunities it offers to employees and freelancers.
EMPLOYED WORKER
For employees of 100% remote companies who work for a company located outside Spain, using exclusively computer, telematic and telecommunication systems and resources. Workers who, in order to offer their maximum performance, do not give up anything. For professionals who wish to carry out their activity in a unique, diverse and rich environment, such as Spain. Because quality of life makes us better.
FREELANCE, SELF-EMPLOYED
For those who exercise their professional activity at their own risk and peril. For business adventurers, who risk everything. For those who know that the environment is everything to maximise their professionalism and increase their income. For those who know and understand Spain's strategic location.
WHAT ARE THE REQUIREMENTS?
a) Not to be irregularly present in Spanish territory.
b) Be over 18 years of age.
c) Not have a criminal record in Spain and in the countries where they have resided for the last five years, for offences under Spanish law.
d) Do not appear as a refusable in the territorial space of countries with which Spain has signed an agreement in this regard.
WHAT DOCUMENTATION DO YOU NEED?
Criminal record certificate from the States in which you have resided in the last two years,
Apostilled.
Declaration of non-existence of criminal record for the last 5 years.
Private medical insurance.
Sufficient financial resources (around €10,500).
Payment of the fee.
HOW TO PROVE YOU ARE A DIGITAL NOMAD?
Continuous and real existence of an employment contract or professional relationship for one year.
Documentation accrediting that the employment or professional relationship can be carried out remotely.
For the worker: accreditation that, in the last three months prior to the submission of the application, there is an employment relationship with a company that does not have an employment contract,
an employment relationship exists with a non-Spanish company and that this company allows remote working.
For the freelance: accreditation of the existence of a business relationship with one or more companies not located in Spain during the last three months in which the application was submitted.
in Spain during the last three months in which it is stated in their terms and conditions that the service can be provided remotely.
can be provided remotely.
HOW LONG DOES THE VISA AND RESIDENCY LAST?
VISA
– 1 year
– Possibility to apply for residence.
RESIDENCE
For those who already have a visa or another title of legal
legal residence in Spain.
Residence for two years.
Two-year extensions.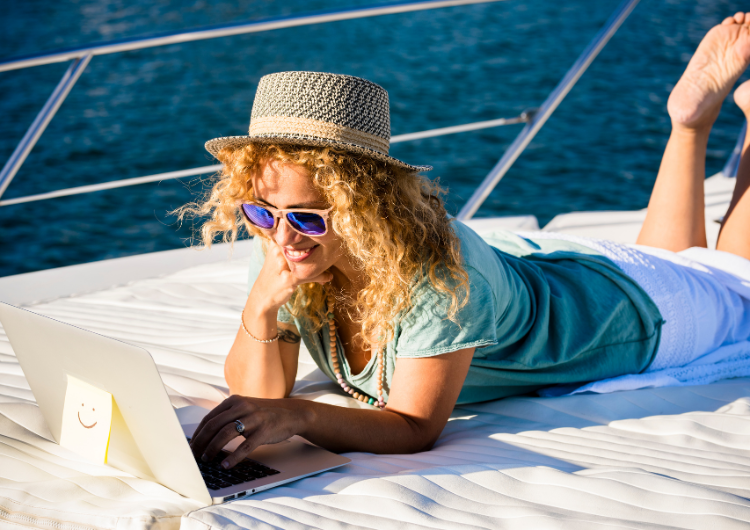 The digital nomad visa in Spain is much more than just a residence permit; it is an invitation to experience the fusion of work and the cultural richness of this country. Whether it is for employees who want to deliver their best performance from a unique and enriching environment, or for entrepreneurs and freelancers looking to maximise their professionalism and broaden their horizons, this visa stands as a facilitator of new opportunities and horizons. The ability to work remotely in a vibrant and attractive environment, backed by specific requirements and documentation, and with the opportunity to extend the stay through residency, makes the digital nomad visa in Spain a pillar that connects the world of work and the exceptional lifestyle that this country offers. Ultimately, the digital nomad visa in Spain is not only an authorisation, but a bridge to an enriching experience that transcends the professional to embrace the very essence of life on the Iberian Peninsula.