Buying a property in Majorca or Ibiza, Spain
The ultimate buying guide
Buying a property in Majorca and Ibiza – The ultimate buying guide
A stunning coastline, over 300 sunny days a year and the spectacular countryside and mountain scenery make this island the most beautiful in the Mediterranean Sea. There is no doubt that everyone who visits this Mediterranean gem will fall in love with it, and that's why many of them decide buying a property in Majorca or Ibiza, and make it either their holiday home or permanent home. Are you thinking about moving abroad but unsure what you need to know? We're here to help you get you started and find your dream home.
When buying a property in Majorca or Ibiza, you need to take into consideration the required paperwork you will need
When purchasing a house abroad it is essential to have a checklist of each step and a process explanation, and this guide will help to choose the right property in the right location, with the assistance of the right lawyer who speaks your language which will advise you during the whole process. In it you will find information about property contracts, payments that need to be done, how to do a Land Registration, Taxes and all the required documents when deciding to either buy or sell a property in Majorca and Ibiza.
In this real estate buying guide you fill find everything you need, however, if you still need further information please get in touch with us. We look forward of meeting you!
Are you purchasing a house in Majorca or Ibiza? This buying guide will advise you on the legal process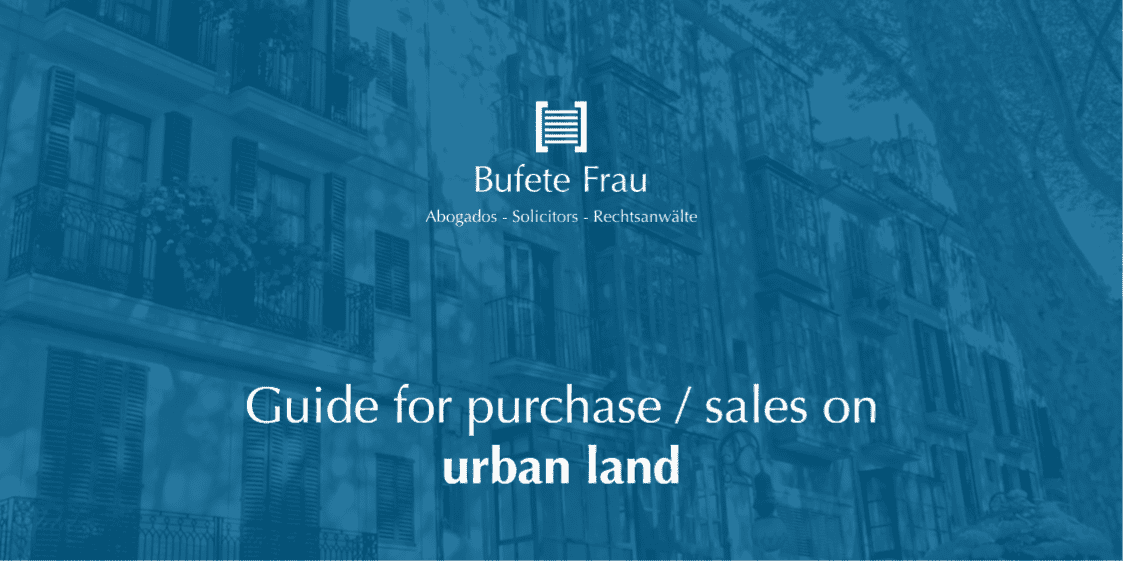 The buying process in Majorca can be challenging due to the language barriers and different legal issues and regulations, and that's why it is highly recommendable to seek professional advice with property attorneys. It is also advisable to hire a real estate agent as they are generally multi-lingual and are highly experienced within the market and will be able to recommend the location, type of property and the right budget allocation. The properties advertised on the portals usually already include the commission fee, which is around 3-5% of the sales price.
Once you have found your dream home it is time to sort all the paper work and prepare for the notary. This process can be hard when not having the right guidance. A real estate attorney will help you with contracts, the NIE application, and the different payments that need to be made, look out for your interests, and even register your property at the Land Registry.  Summed up in a couple of words: A conveyancer lawyer will take care of everything you need.