Derecho Inmobiliario y cuestiones Fiscales
The Trofeo  Ciutat de Palma Bufete Frau, which took place from the 7th to the 10th December, has once again been the meeting point for the best European sportsman/women of base sailing. A total of 378 boats participated in this new edition of the Majorcan dean regatta, divided into the classes of Optmist, 420, Laser 4.7, Laser Radial and Snipe, which lead to the participation of 428 sailors from 14 countries. José Frau mentioned in declarations to the graphic media that "… We are very proud and happy with the event hosted by the Real Club Náutico de Palma. For us it is a very important sporting event to help children and especially for our office, it is a means to promote and help the development of the sailing sport here in the Balearic Islands. We try to help all people to keep the sea close to their homes… this is a fantastic place for tourism and we hope that in the future we can continue to be part of the sponsorship of this event…".
Winners Danish sailor Malthe Ebdrup confirmed his title as champion of the 67 Trofeo Ciutat de Palma Bufete Frau after the Race Committee decided to suspend the last day due to adverse weather conditions. Ebdrup, representative of the Royal Danish Yacht Club, sailed the two days of competition at the top of the fleet. He won two of the five races in the Optimist class and his worst result was a fifth place. The crew formed by Jorge Martínez Doreste (CN Vilanova) and Clara Llabrés (CN Arenal) sealed a victory without contemplations in 420. He won all six rounds of the Ciutat de Palma Bufete Frau Trophy and from the first it was clear that his triumph was not in jeopardy. The Menorquin Pere Ponsetí (CN Ciutadella) also tied up his victory in the Laser Radial class on the second day, which at the end would be the final.
In Laser 4.7, Ignasi Torrandell (Reial Club Nàutic Port de Pollença) broke into the lead by scoring a partial of two firsts and one second on Saturday and discarding a black flag from the first day.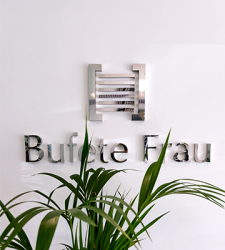 Latest posts by Bufete Frau
(see all)