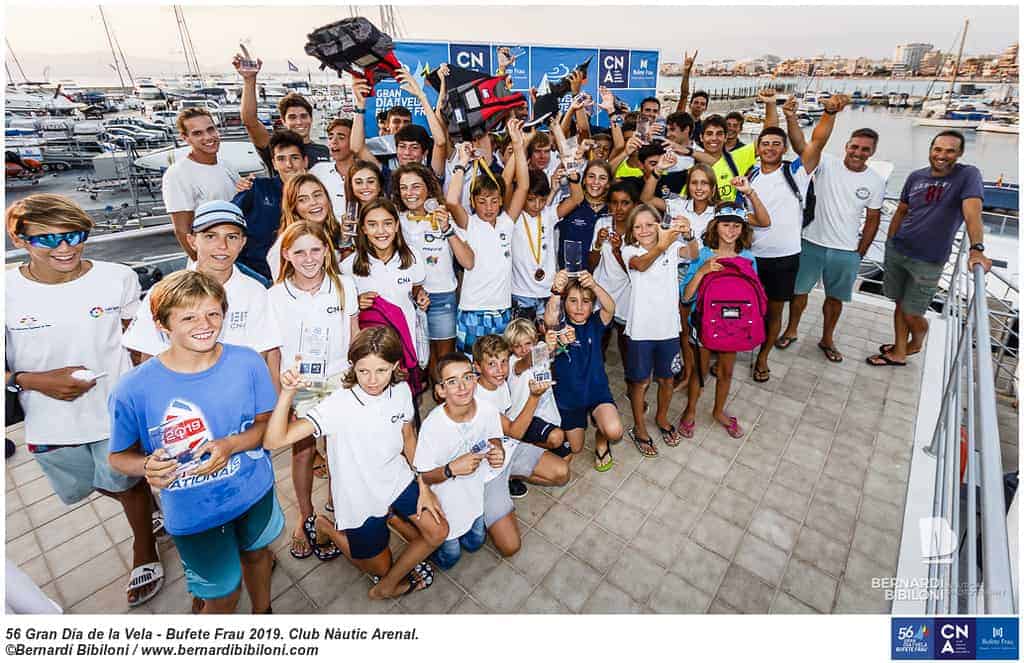 Sunday, August 26, 2019. Palma
Daniel Cardona of the Club Náutic S´Arenal was proclaimed absolute winner of the 56th Edition of the Great Day of Sailing – Bufete Frau, with a total of 10 points in the Laser 4.7 class.
In the Optimist class the winner was Nicola Sadler of the CNA with 24 points.  As for Optimist D, the first finalist was Nicolás Montoya from CNA with 31 points, tied with Antoni Tortella from CN Can Picafort.
In the Radial Laser category the first place went to Pau Ramis of the CN Can Pastilla with 26 points.
In the 420 category left as clear winners the crew formed by Andrea Perelló of the CNA and Neus Ballester of the CN Sa Ràpita with 13 points.
As for the boards, in Techno 203 the first place was for Joan Riutort of CMSAP Can Pastilla with 27 points. In RS:X the winner was Joan Villalonga of CN Sa Ràpita with 12 points, and in Windsurf Foil the winner was Julián López of CNA with 5 points.
In Musto Skiff the podium was taken by the CNA sailors. The first place went to Justo
Martinez with 9 points.
In the Snipe regatta the first place on the podium was for the crew formed by Victor Perez and Juan Carlos Serrano CMSAP Can Pastilla with 8 points.
To finish in Acces Individual the podium was completed by the sailors of the CV Puerto d'Andratx. The first place went to Violeta del Reino with 4 points.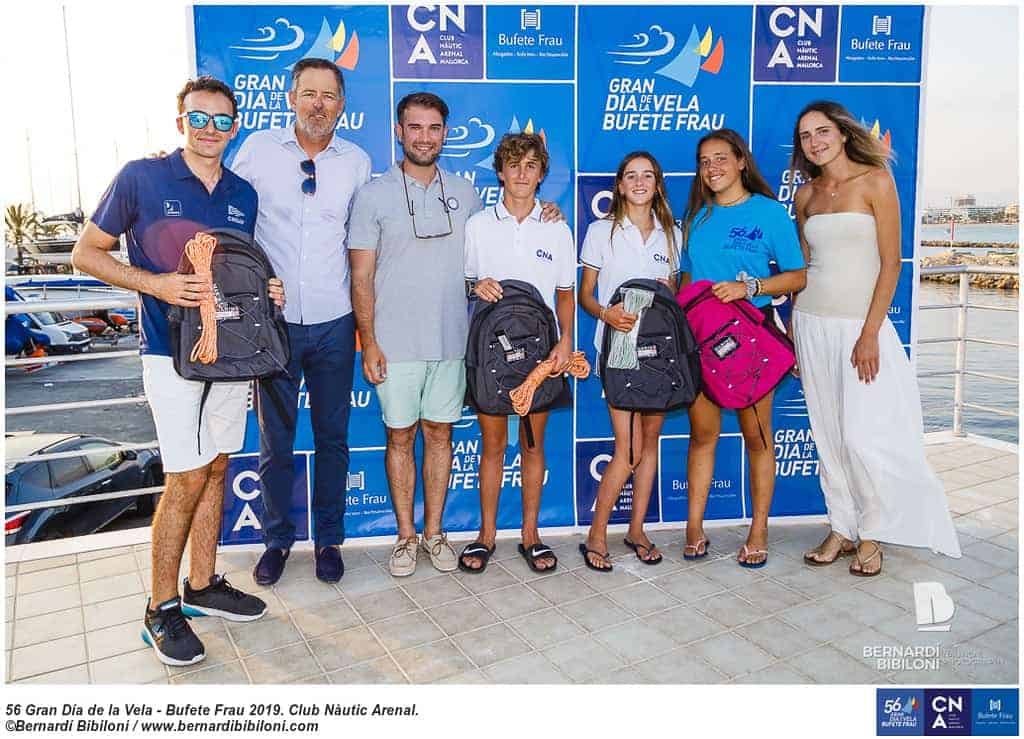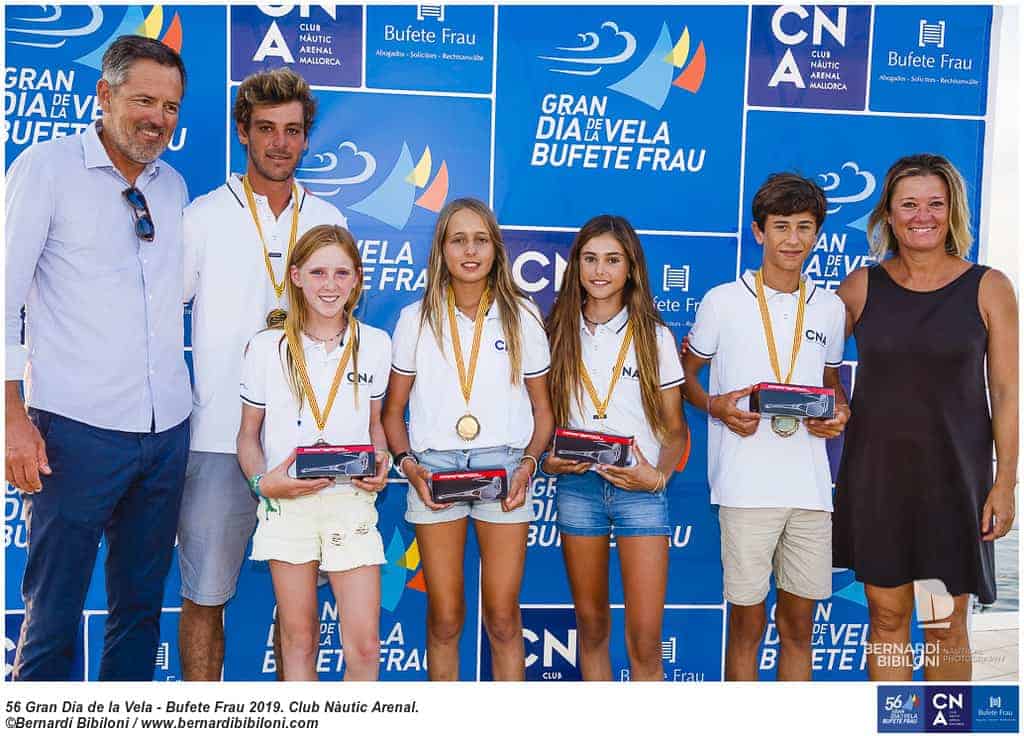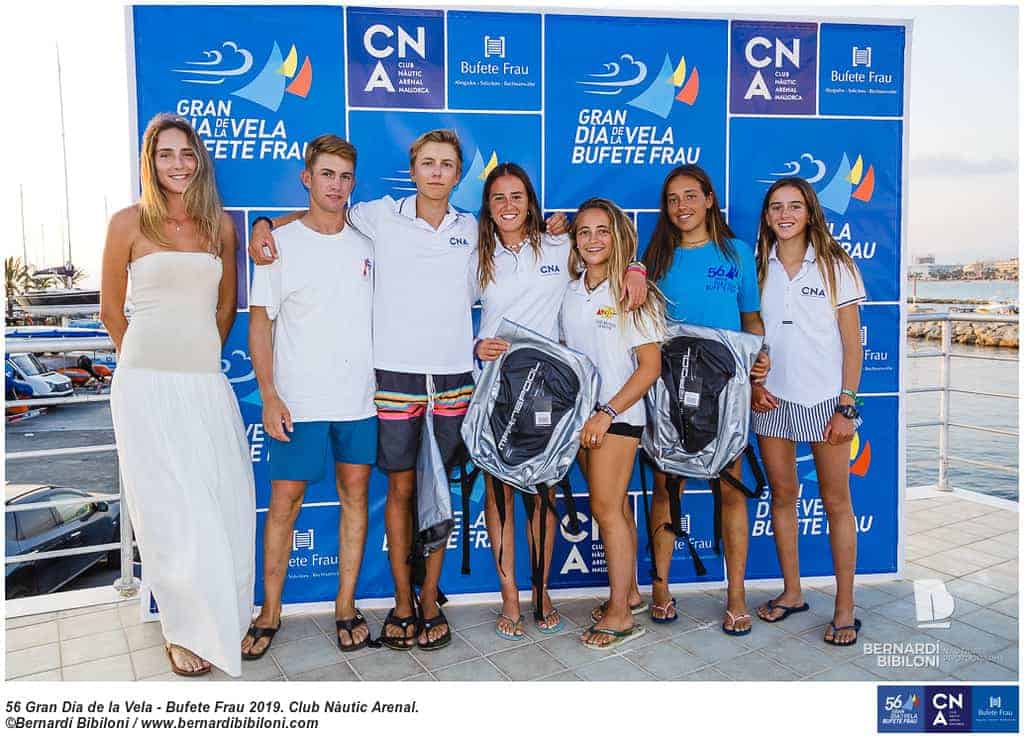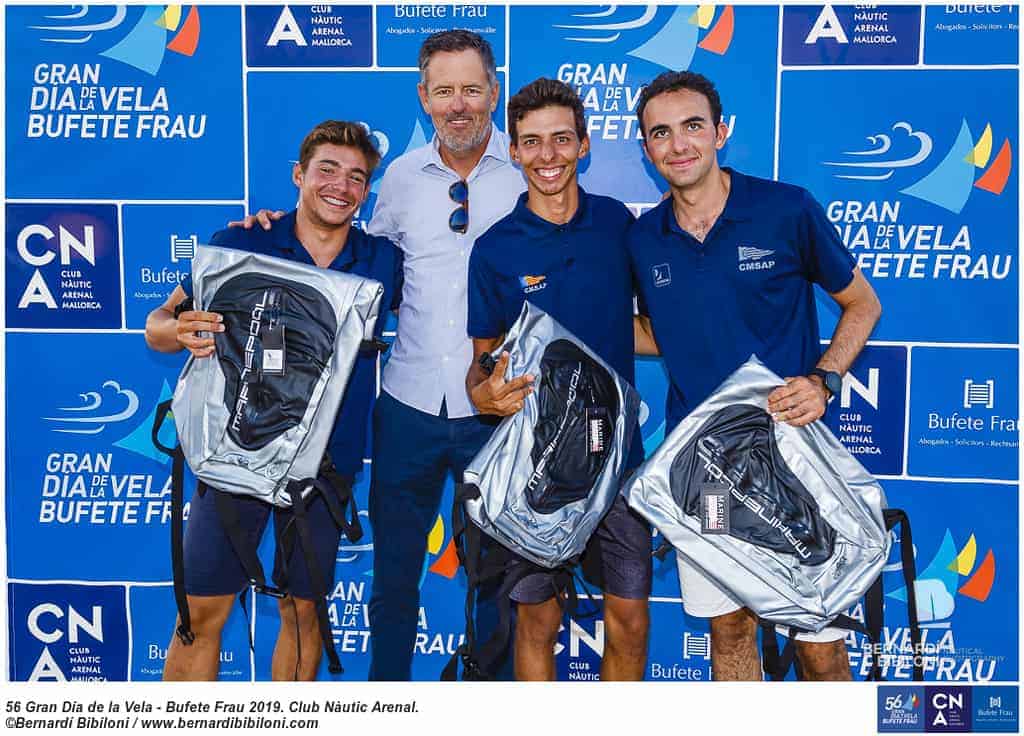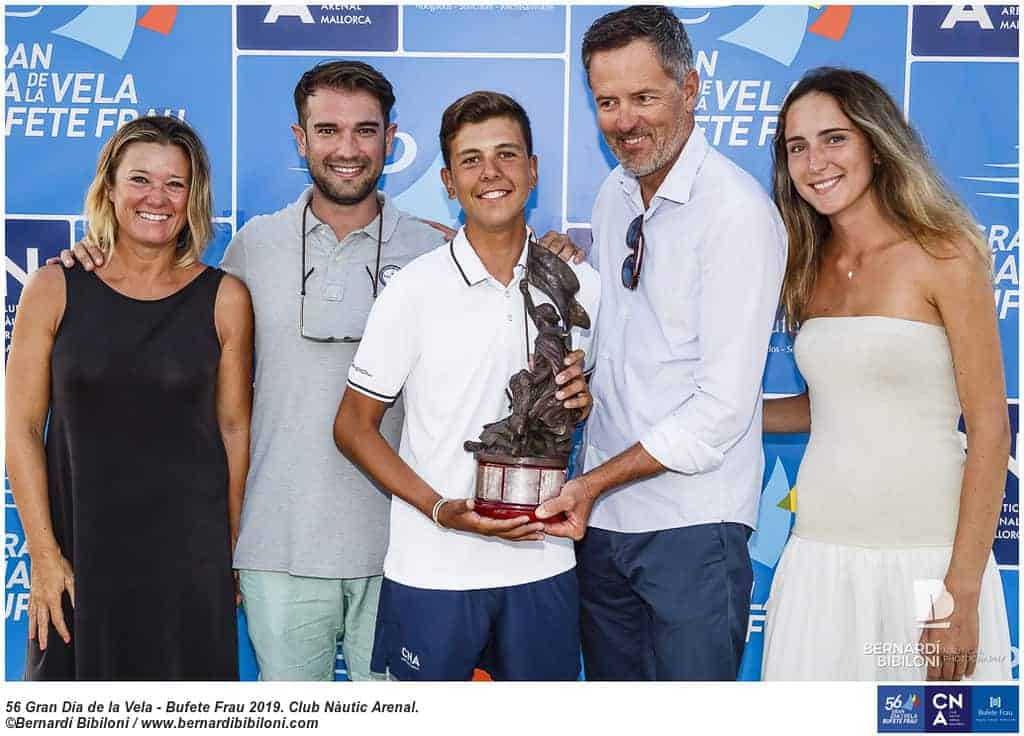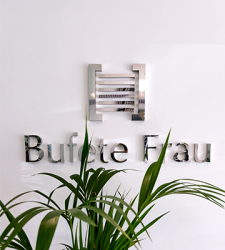 Latest posts by Bufete Frau
(see all)